About IIBEC (International Institute of Building Enclosure Consultants)
IIBEC was originally RCI, Incorporated which is an international association of professional consultants, architects, and engineers who specialize in the specification and design of roofing, waterproofing and building envelope systems.
Since 1983, IIBEC members have offered unbiased design, re air planning, quality observance, legal testimony, and general roof management services. In March of 2006, it expanded its mission and service scope to include waterproofing and the building envelope. This action reflects the understanding that roofing issues often influence the entire building envelope. It was discovered that in increasing frequency, IIBEC members are are called upon to address building-wide concerns from below-grade to rooftop.
The Registered Roof Consultant (RRC), Registered Waterproofing Consultant (RWC), Registered Exterior Wall Consultant (REWC) and Registered Roof Observer (RRO) programs distinguish professionals with the proven standards of education, experience and ethics.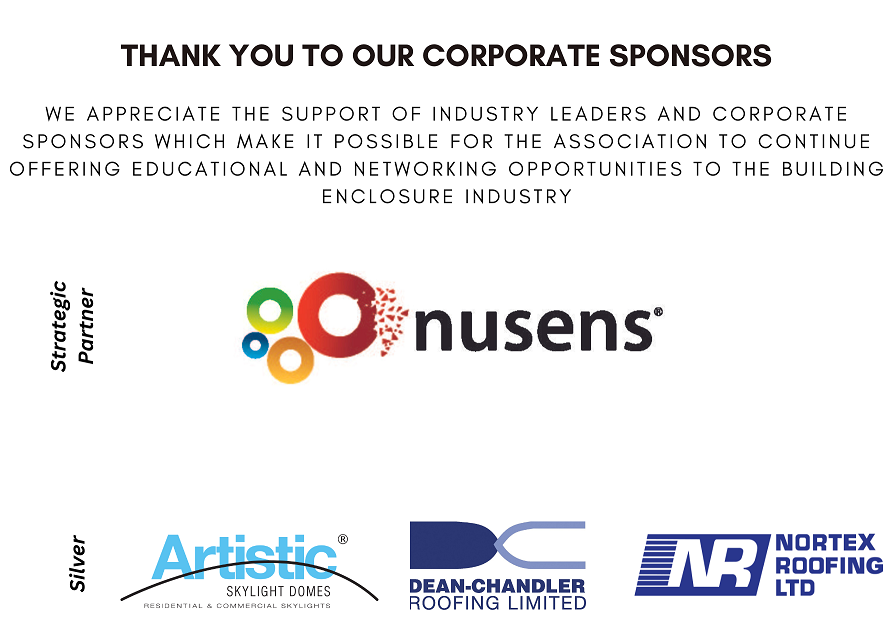 IIBEC Southern Ontario Chapter appreciates the support of industry leaders and corporate sponsors which make it possible for the association to continue offering educational and networking opportunities to the building enclosure industry.