On August 29th, 2019, the IIBEC Southern Ontario Chapter hosted the first End of the Summer Social to network and meet the new IIBEC Executive Vice President and CEO, Brian Pallasch.
The event was hosted at the Crooked Cue in Toronto and turned out to be a great success with 36 registrants and 3 sponsors. Pool Sharks and Ping Pong enthusiasts from across our industry showed off their skills and welcomed our new CEO with great food and conversation.
Special thanks to our sponsors, Dean Chandler for the Cocktail Sponsorship and Artistic Skylight Domes and Sika for the Dinner Sponsorships and to the Social Committee for putting together such a great event.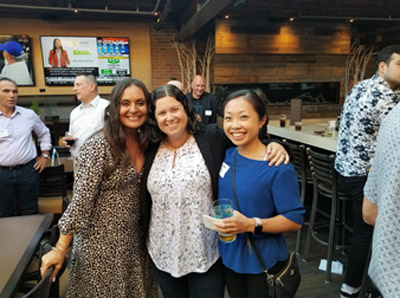 Upcoming Events:
The Education Committee is holding an upcoming "Workshop" at the TCA Toronto offices on September 19th and 20th, 2019. The Topic is Roof Technology and Science II
An additional "Workshop" at the TCA Toronto Offices will be held on November 15, 2019. The Topic is Rooftop Quality Assurance.
Ottawa will be hosting an additional workshop:

October 3rd – 4th, 2019 – Roof Technology and Science I

The Annual Christmas Lunch will be held on December 12th, 2019. Stay tuned for more details!