IIBEC Southern Ontario hosted the online course, RRO Preparation Webinar, from 9:30 a.m. to 10:30a.m. on March 28, 2022.  The online live course was attended by 45 people and was presented by Shawn Irani, John Mills, and Gary Hamilton.
The course was structured for those who want to become a Registered Roof Observer and must fulfill certain requirements. These requirements include completion of an application, agreement to abide by the IIBEC Code of Ethics, and earning a satisfactory score at an exam centre.
Special thank you to the education committee and our presenters for putting this event together.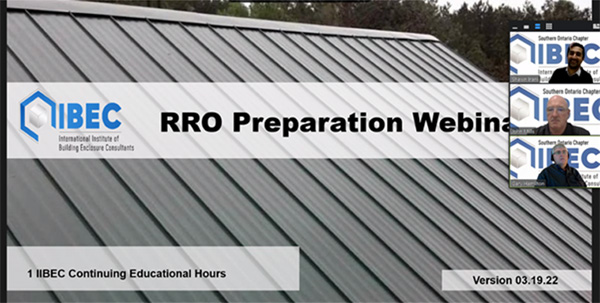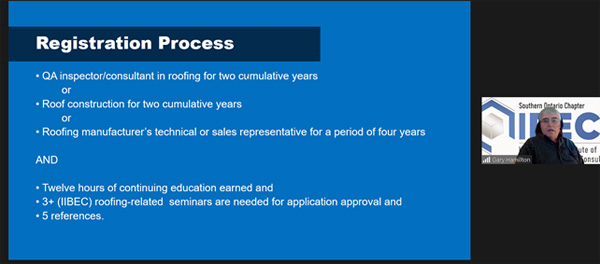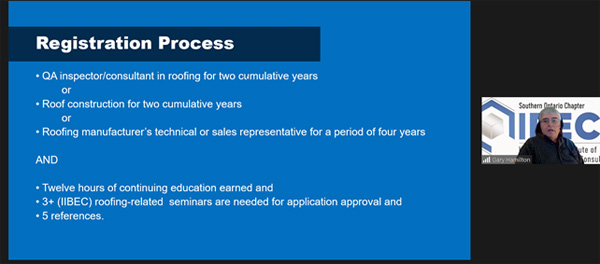 Upcoming Events:
Women & Student Building Sciences Forum – April 7th, 2022
Architectural Sheet Metal Flashing Course – April 13th, 2022
IIBEC SOC CSC Social Event – April 26th, 2022
Golf Day – June 28th, Piper's Health Golf Club