On December 12th, 2019, the Southern Ontario Chapter of IIBEC held its annual Christmas Luncheon at Paramount EventSpace in Woodbridge, Ontario. Guests were treated to an afternoon of networking, acrobatic entertainment, a new rebranding video, and a great lunch reception.
The Southern Ontario Chapter would like to acknowledge the following for their sponsorship of the event:
Presenting Sponsor: Artistic Skylight Domes
Spectacle Sponsors: Durolast and Soprema
Cocktail Sponsors: Tremco Roofing, Dean Chandler Roofing, and Maxim Roofing
Wine Sponsors: Situra Inc and Sika Sarnafil
Entertainment Sponsor: Lexsuco Corporation
Media Sponsor: Render Media
A special thank you to the Social Events and Marketing Committees, including Lora Ferrazzo-Bourck from Artistic Skylight, Jason Campbell from Dean Chandler Roofing, Meagan Kikuta from Tremco Roofing, and Betty Quan from Toronto Construction Association.
IIBEC SOC was proud to include the following charities: Habitat for Humanity GTA, Toronto Region and Conservation Foundation, and a Toy Donation to the Vaughan Food Bank.
In the new year we will be hosting the Annual General Meeting in Etobicoke on January 31st at the beautiful and historic St. George's Golf and Country Club. Once the AGM has concluded, the social committee has organized a curling event. This will be the fourth year in a row that the AGM has been accompanied by the curling social.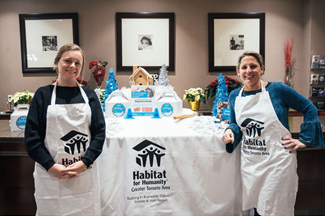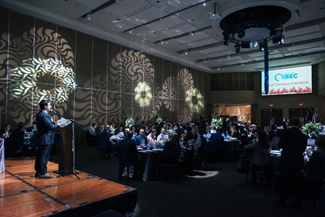 Upcoming Events:
The Education Committee is holding an upcoming "Workshop" at the TCA Toronto offices on:

February 13-14, 2020, the topic is Exterior Concrete Wall Systems.
April 24, 2020, the topic is Vegetative Roofing

An additional "Workshop" will be held on February 5-6, 2020 in Ottawa and the topic is Metal Roofing.
The next breakfast seminar will be held on March 12th
The Annual Golf Tournament will be held June 17th, 2020 at Lionhead Golf Club. Stay tuned for more details!