On February 26th IIBEC Southern Ontario Chapter successfully hosted the first ever post CSC
Building Expo social at The Pint Public House in Downtown Toronto. Almost 60 people braved
the stormy winter weather to attend the event and enjoyed drinks, good food and networking.
The Southern Ontario Chapter would like to acknowledge the following for their sponsorship
of the event:
Dinner Sponsors:
• Dean Chandler Roofing
• Artistic Skylight Domes
• Nusens Niche Contracting Services Inc.
Cocktail Sponsor:
• Nusens Niche Contracting Services Inc.
A special thank you to the Social Events Committee for putting together such a successful and
fun event.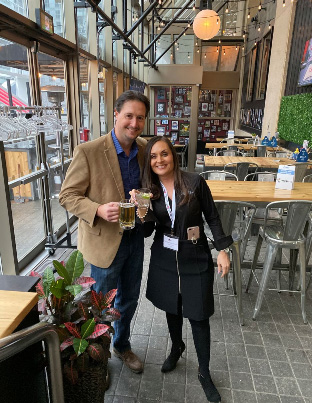 Upcoming Events:
• The Education Committee is holding an upcoming "Workshop" at the TCA Toronto offices on April 24, 2020, the topic is Vegetative Roofing
• The next breakfast seminar will be held on March 12
• The Annual Golf Tournament will be held June 17th, 2020 at Lionhead Golf Club. Stay tuned for more details!