IIBEC Southern Ontario hosted our second continuing education webinar of the year on May 26, 2021 on the topic of the CCDC 2 – 2020.
The webinar was well attended by 22 people. The webinar covered the most crucial changes in the new version of the CCDC 2 including payment terms, Ready for Takeover and Early Occupancy, safety, companion documents and contracts, and best practices including supplementary conditions. The webinar was presented by Michael Swartz, Partner at WeirFoulds LLP, Krista Chaytor, Partner at WeirFoulds LLP, and moderated by Meagan Kikuta.
Special thank you to the education committee for putting this event together.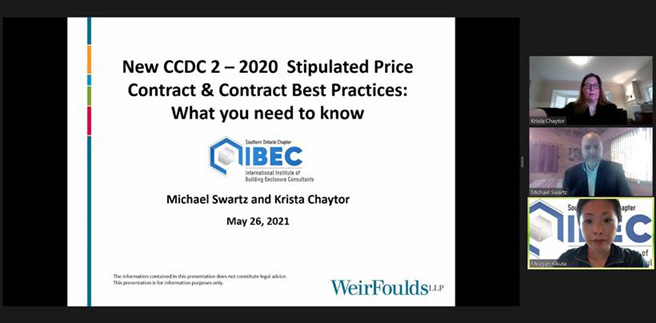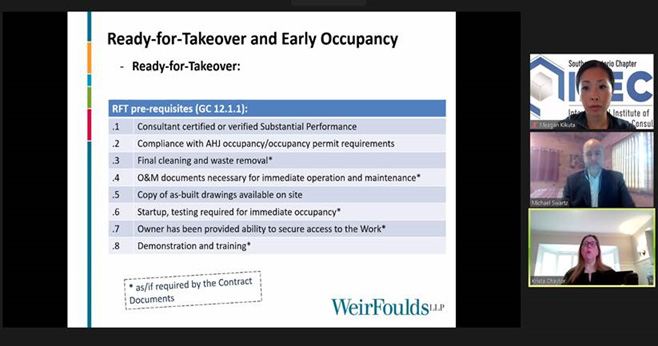 Upcoming Events:
The next event is the Golf Day on July 28, 2021.