IIBEC Southern Ontario hosted the online course, Vegetative Roofing for the Design Professional, from 9:00 a.m. to 1:00p.m. on October 21 and 22, 2021.  The online live course was attended by 18 people and was presented by Doug Fishburn, RRO, Green Roof Professional (GRP).
The two-day course was structured for those who design vegetated green roofs or who are responsible for correcting vegetated green roof thermal or moisture protection performance problems. Vegetated green roof design is a technically demanding and evolving growth industry. The course provided guidance in the areas of design criteria, system selection, reference standards, and flashing principles and discussed the influences of Factory
Special thank you to the education committee and our presenter for putting this event together.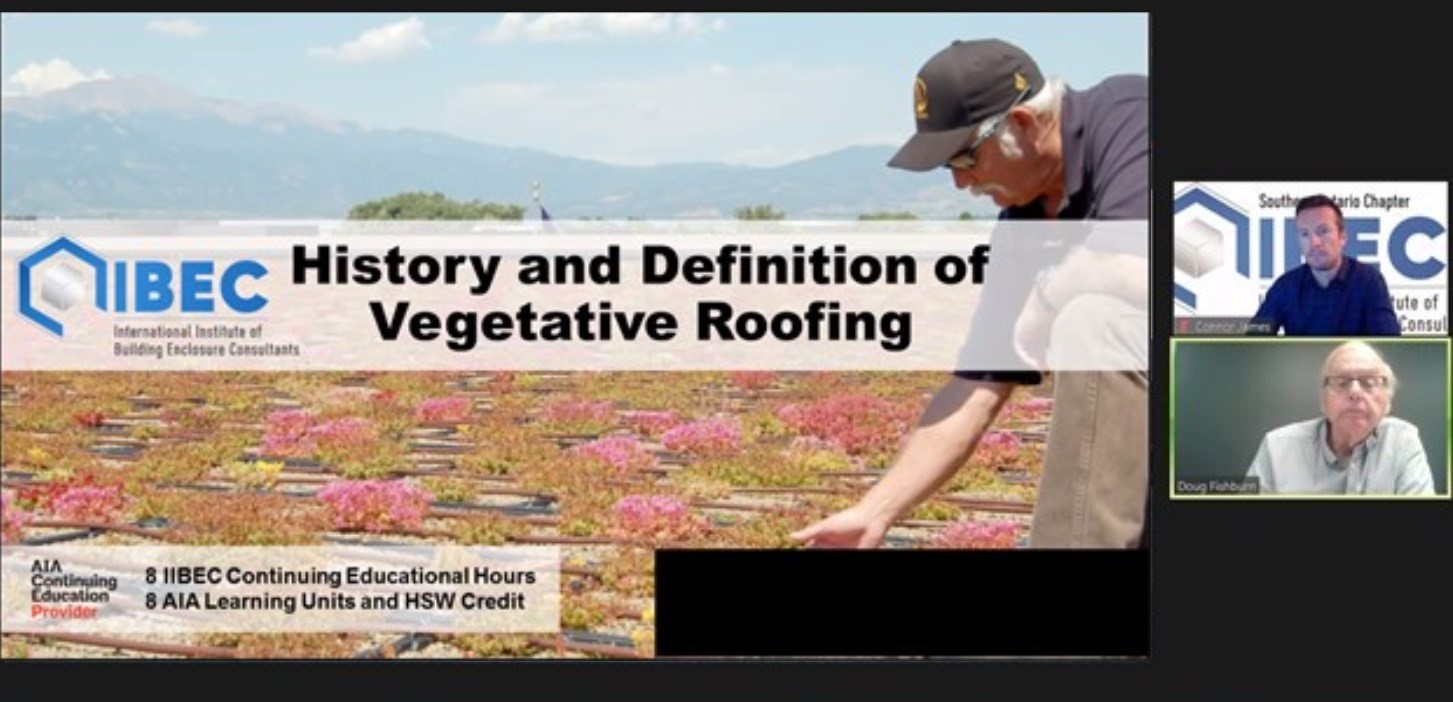 Upcoming Events:
IIBEC Course: Exterior Wall Technology & Science on November 18, 2021
Annual Christmas Luncheon on December 9, 2021